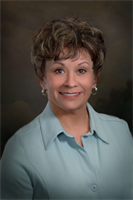 Apple Hill Gynecology
25 Monument Rd Ste 230
York

,

PA

17403
About
Marsha Bornt, MD
CARE YOU CAN TRUST FROM WOMEN WHO UNDERSTAND!At Apple Hill Gyn we've been providing personalized care for over a quarter-century.Our experienced , credentials and perhaps most of all, our understanding put us in a unique position to care for you. We are women too . We understa the physical and emotional impact many women's health concerns can bring. When you're here, there is no need for embarrassment or nervousness, becasue you're among people who understand-women who understand- what you are going through. Learn more about us here, then visit our beautiful., comfortable office. You'll meet our staff and soon discover how our compassionate approach to women's health care will have you feeling your very best.
Education
Univ Of Md Sch Of Med, Baltimore Md 21201
Training
York Hosp, Obstetrics And Gynecology
Services
We specialize in GYN, With any test, exam or procedure you need, we are here for you with understanding and comfort that really count. And we're sure you'll agree with our many other patients who have voted us as the Patient Choice Award in 2008, 2009, and 2011. See us for: Routine yearly exams Vaginitis Urinary tract infections Painful periods Abnormal bleeding Fertility workup and treatments Incontinence Fibroids Endometriosis Prolapse uterus Fallen bladder Birth control Sterilization In office Essure for fertility control In office Novasure or Thermachoice for abnormal bleeding Out patient laproscopic hysterectomy Pessary fitting Menapause evaluation and treatment Polycystic Ovary Syndrome Increasing hair on chin, face, chest or abdomen No periods Ovarian cysts Pelvic Pain Pain with sex Cramping with periods Abnormal paps Bleeding after change of life Or any other female problem that can make life uncomfortable. We'll provide an accurate diagnosis, give you complete information about your condition and make sure you clearly undrstand all you treatment options.