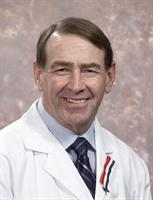 About Douglas Jeffery, MD
As a specialty practice, we provide comprehensive diagnosis, treatment and management of a wide range of neurological diseases and disorders.

Dr. Porter works closely in partnership with primary care physicians and other referring specialists to develop care plans that incorporate other medical problems, personal and social issues and employment-related concerns.

Services

Conditions treated include:

* Multiple sclerosis
* Parkinson's disease
* Alzheimer's disease
* Headache, including migraine (Neurology Pain Board Certification)
* Neuromuscular disorders
* Carpal tunnel syndrome
* Epilepsy
* Spine pain -Neck and lower back
* Memory loss
* Stroke - Transient ischemic attack
* Complex sleep disorders including sleep apnea
* Restless leg syndrome
* Tremor
* Peripheral neuropathy
* Cervical dystonia torticollis (sore, stiff neck!)

Primary Specialty
Neurologist
Practice Advance Neurology & Pain
Education Suny At Buffalo Sch Of Med & Biomedical Sci, Buffalo Ny 14214
Training Univ Of Nm Sch Of Med, Neurology Strong Mem Hsp U Rochester, Neurology
Certification Board Certified by American Board of Psychiatry & Neurology

Internationally recognized for focus on treating patients with Multiple Sclerosis
Member of the National Multiple Sclerosis Society, Medical Advisory Board
Services Douglas Jeffery, MD provides neurology services in Advance, NC. A Neurologist is a physician who diagnoses, treats, and manages disorders, disease, and injuries to the nervous system. This includes such areas as the brain, spinal cord, nerves and muscles.

Please call Douglas Jeffery, MD at (336) 940-2781 to schedule an appointment in Advance, NC or to get more information.
Consumer Feedback
View All

87

Reviews
Add a Review
Recent Reviews
Excellent doctor, great staff.
by
SUSAN ALLEN
xxx.xxx.51.52
January 15, 2015
I searched for months to find a Dr. to treat my Fibromyalgia... NOBODY wanted to be bothered with me, I suffered for so long, I stayed frustrated, and I was about to give up....Then, I found Mark! He
by
Nicole Ijames
xxx.xxx.55.117
January 10, 2015
Recent Polls
Was this doctor friendly?
Yes
by
Anonymous
xxx.xxx.32.48
October 26, 2014
Was this doctor's staff friendly?
Yes, they went above and beyond
by
Anonymous
xxx.xxx.106.38
June 02, 2014
Add a Review