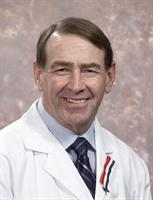 About Douglas Jeffery, MD
As a specialty practice, we provide comprehensive diagnosis, treatment and management of a wide range of neurological diseases and disorders.

Dr. Porter works closely in partnership with primary care physicians and other referring specialists to develop care plans that incorporate other medical problems, personal and social issues and employment-related concerns.

Services

Conditions treated include:

* Multiple sclerosis
* Parkinson's disease
* Alzheimer's disease
* Headache, including migraine (Neurology Pain Board Certification)
* Neuromuscular disorders
* Carpal tunnel syndrome
* Epilepsy
* Spine pain -Neck and lower back
* Memory loss
* Stroke - Transient ischemic attack
* Complex sleep disorders including sleep apnea
* Restless leg syndrome
* Tremor
* Peripheral neuropathy
* Cervical dystonia torticollis (sore, stiff neck!)

Primary Specialty
Neurologist
Practice Advance Neurology & Pain
Education Suny At Buffalo Sch Of Med & Biomedical Sci, Buffalo Ny 14214
Training Univ Of Nm Sch Of Med, Neurology Strong Mem Hsp U Rochester, Neurology
Certification Board Certified by American Board of Psychiatry & Neurology

Internationally recognized for focus on treating patients with Multiple Sclerosis
Member of the National Multiple Sclerosis Society, Medical Advisory Board
Services Douglas Jeffery, MD provides neurology services in Advance, NC. A Neurologist is a physician who diagnoses, treats, and manages disorders, disease, and injuries to the nervous system. This includes such areas as the brain, spinal cord, nerves and muscles.

Please call Douglas Jeffery, MD at (336) 940-2781 to schedule an appointment in Advance, NC or to get more information.
Consumer Feedback
View all

85

Reviews
Add a Review
Recent Reviews
I have known and been a patient of Dr. Porter's for over 16 years. When my husband was diagnosed with Guillian-Barre, he spent over a month at a hospital in Greensboro. I made an appointment with Dr. Porter initially for my mother's Alzheimer's. When I told him of my husband's condition; he went to work immediately. He not only diagnosed my husband with C.I.D.P., but also got him into the hospital that day. If not for Dr. Porter my husband would still be wheelchair bound and unable to work. Within days of the new diagnosis and Dr. Porter's care and the care of his staff my husband was able to walk and eventually go back to work. I'm not saying he is a miracle worker; but he definitely always gives me hope. I would highly recommend and I do recommend him to friends and anyone else with chronic conditions. Love this man and his staff dearly
by
Teresa K. Martin
XXX.XXX.235.106
August 29, 2014
I love that they are always more than happy to answer my questions, and actually welcome questions. I've felt awkward at some other places I've visited when I've tried to ask a lot of questions, but not here. My whole experience at this office was above average starting with their very comfortable waiting room chairs. They were fantastic. They really put in the extra effort to make me feel like a valued and important patient here. I have never seen a more welcoming and friendly office or doctor. I didn't have to wait at all after I arrived for my appointment. They were running right on time, which is a really big deal for me. It was so nice to arrive and see many fully qualified staff members. I've gone to some places that were very understaffed and I've never had a good experience. This place had a great staff though, and I'll definitely be going back.
by
crystal earnhardt
XXX.XXX.132.173
January 03, 2014
I have no problems with the physician but it is next to impossible to get a staff member to return a call in less than 30 hours. I've also tried to get the front desk to help out with this issue but to no avail. The after hours service appears to not know anything and are not helpful. When an MS patient has a relapse, time is of the essence if prednisone is to be of any use. Very frustrating.
by
flamgumbo
XXX.XXX.21.155
January 21, 2013