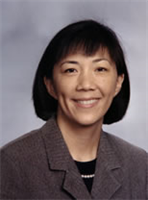 About Debra Liu, MD
Our mission is to establish a premier dermatology practice serving the Triad area. We are committed to providing the highest quality of medical care every day to every patient in a professional environment. Every individual associated with us, be they staff or patient, will be treated with respect. We offer a full array of services so patients can receive all their dermatological care in a single location.

Primary Specialty
Dermatologist
Practice Triad Dermatology
Gender Female
Education Univ Of Wa Sch Of Med, Seattle Wa 98195
Training Univ Iowa Hosps & Clinics, Internal Medicine
Services psoriasis treatment
cystic acne treatment
severe acne treatments
surgical dermatology
clinical dermatology
back acne treatments
wrinkle reduction
skin rejuvenation
hair removal
spider vein removal
facials and masks
eyelashes
airbrush tanning
Additional Services surgical dermatology, medical dermatology, psoriasis treatment, eczema treatment, skin rejuvination, wrinkle reduction, hair removal
Consumer Feedback
View All

10

Reviews
Add a Review
Recent Reviews
when i was at this location a lady name Tammy snider took care of me she was AWESOME, friendly and knowledgeable. but since she left i quit going to get my treatments .. i really liked her alot. wish
She was very calm and understanding the entire time. I could tell she really care about everyone who visits them. I will absolutely return. I had a good experience, and they were by far the best I'v
by
Anonymous
xxx.xxx.234.185
April 19, 2013
Recent Polls
Was this doctor's staff friendly?
Yes, they went above and beyond
by
Anonymous
xxx.xxx.221.170
July 17, 2014
Did this provider answer all of your questions?
Every question I had was answered thoroughly
Add a Review