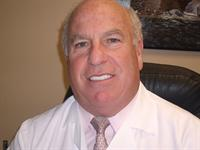 About Peter Neumann, MD
Ever since I was a young boy, going to the hospital with my father, I knew I wanted to pursue a career in medicine to help people. After finishing General and Oncologic surgery residencies, I found my calling in Plastic and Reconstructive surgery. First, I focused on teaching and developing new techniques in reconstruction, especially breast reconstruction. Now I am excited about using only the most modern methods for cosmetic improvement. Staying focused on the newest developments and creating new approaches to old problems has become my present focus.

I enjoy getting to know and understand patients and their families, so together we can plan a most successful outcome. I look forward to the challenges of my work each and every day, and this shows in my superior results. Patients become part of the family at Nassau Plastic Surgical Associates. I would not have it any other way.

Peter R. Neumann, M.D., F.A.C.S
Primary Specialty
Cosmetic Surgeon
Practice Nassau Plastic Surgical Assocs
Education Suny At Buffalo Sch Of Med & Biomedical Sci, Buffalo Ny 14214
Training Nassau Co Med Ctr, Plastic Surgery; Kaleida Hlth Sys-Buffalo Gen, General Surgery
Services Peter Neumann, MD offers cosmetic surgery at 1 Expressway Plaza, Roslyn Heights, NY 11577. Cosmetic Surgeons and plastic surgeons enhance or improve parts of the human body through surgery.

Cosmetic surgery or plastic surgery in Roslyn Heights, NY may be able to improve or refine physical features through a combination of surgical or minimally invasive cosmetic enhancement procedures.

The most common procedures typically offered by cosmetic surgeons in Roslyn Heights, NY are: breast augmentation, breast lift, breast implants, liposucton, abdominoplasty (tummy tuck), botox injections, breast reduction, nose job, face lift, brow lift, neck lift, lunch time procedures, chemical peels, eyelid surgery, laser skin resurfacing and microdermabrasion.

To make an appointment with Nassau Plastic Surgical Assocs in Roslyn Heights, NY, Please call (516) 484-0800 for more information.
Consumer Feedback
View All

2

Reviews
Add a Review
Recent Polls
Does this provider remember you by name?
Every single time, even if it's been months since my last appointment!!
Does this provider adhere to the customer is always right policy?
Absolutely, the customer is always right here
Add a Review