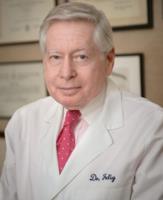 About Philip Felig, MD
Dr. Felig is in the full-time practice of Endocrinology. Patients are seen in our office from 8:30 a.m. to 5:30 p.m., Monday through Friday.

Our practice provides individualized care to patients who have or are suspected to have disorders of the endocrine system or disorders of metabolism. Such conditions include thyroid disorders, diabetes, testosterone deficiency, adrenal disorders, pituitary disorders, polycystic ovary syndrome, parathyroid disorders, osteoporosis, obesity, metabolic syndrome, hormonally-induced hair loss, and menstrual disorders.

Each new patient consultation involves a detailed history and physical examination by Dr. Felig, laboratory studies performed in our office laboratory and in an accredited outside medical laboratory, a detailed discussion of these findings and a plan of treatment by Dr. Felig, and a comprehensive written consultation report provided to each patient and, where appropriate, to his or her referring physician.

Follow-up appointments are scheduled as appropriate for ongoing care.

Dr. Felig is affiliated with Lenox Hill Hospital and with the Mount Sinai/Beth Israel Hospital.
Primary Specialty
Endocrinologist
Practice Philip Felig, MD
Gender Male
Education Yale Univ Sch Of Med, New Haven Ct 06510
Training Brigham & Women'S Hosp, Endocrinology, Diabetes & Metabolism; Yale New Haven Hosp, Internal Medicine
Services
Endocrinology, Diabetes & Metabolism
Consumer Feedback
View All

7

Reviews
Add a Review
Recent Polls
Was this doctor's staff friendly?
Friendly Enough
by
Anonymous
xxx.xxx.253.133
July 17, 2014
Were the waiting room chairs comfortable at this endocrinologist's office?
Not really
by
Anonymous
xxx.xxx.0.45
January 07, 2013
Add a Review