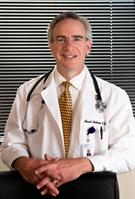 About Stuart Hochron, MD
Dr. Stuart Hochron is a family doctor in Woodbridge, New Jersey (NJ), at Family Medical Center. As a family doctor, Dr. Hochron treats an extensive array of illnesses such as hypertension, diabetes, cardiac and respiratory disorders, obesity, and general ailments. Dr. Hochron practices general adult medicine as well as pulmonary and internal medicine in Woodbridge, NJ. Dr. Hochron and his friendly staff are committed to providing high quality, personalized medical care in a comfortable and convenient environment. Dr. Hochron has practiced internal medicine and pulmonary medicine in Woodbridge, NJ for over 28 years and strives to provide the highest standards of care. He uses his expertise in pulmonary medicine to help patients suffering from asthma, chronic bronchitis, shortness of breath, pnemonia, and chest pain. Dr. Hochron is also a clinical professor in the department of medicine at the University of Medicine and Dentistry of New Jersey.

For one of the best family doctors in Woodbridge, NJ, dedicated to preserving patient's health and improving their well-being, please call Dr. Stuart Hochron at Family Medical Center today.


Primary Specialty
Family Doctor
Practice Family Medical Center
Years In Practice 32
Education New York Medical College, Valhalla NY 10595
Training University of Medicine and Dentistry of New Jersey, Robert Wood Johnson Medical School, Pulmonary Diseases; UMDNJ-RWJMS, Internal Medicine; Stamford Hosp, Internal Medicine
Certification Board Certified, Internal Medicine
Board Certified, Pulmonary Medicine
Payment Options
Accepts most insurance plans
Services As a family doctor in Woodbridge, NJ, Dr. Stuart Hochron treats a wide range of ailments ranging from chronic illness to common conditions. He has the unique ability to tailor his comprehensive care to meet each patient's individual needs. Dr. Hochron uses his experience in general medicine, pulmonary medicine, and internal medicine to focus on preserving patients health, preventing disease and expertly treating their acute and chronic ailments.

If you're looking for a quality and experienced family doctor in the Woodbridge, NJ area, call Dr. Stuart Hochron today.


Consumer Feedback
View all

66

Reviews
Add a Review
Recent Reviews
Were the waiting room chairs comfortable at this family doctor's office?
They were average
Was this family doctor's staff friendly?
Friendly Enough
Would you recommend this family doctor to others?
I Already Have
Did this family doctor answer all of your questions?
Yes
Does this provider take that extra step to make you feel special?
Absolutely
by
Anonymous
XXX.XXX.17.252
February 24, 2014
I love that they are always more than happy to answer my questions, and actually welcome questions. I've felt awkward at some other places I've visited when I've tried to ask a lot of questions, but not here. I wouldn't think twice about sending my friends and family here. They are very good at what they do. Their office equipment was in good shape and looked very current. I felt like everything was very safe. The staff was warm and welcoming, which I appreciated. They are very friendly there. The chairs they had in the waiting room were average, I would say. They weren't amazing but they weren't totally uncomfortable either.
Does this provider always take that extra step to make you feel special?
Yes, I always enjoy my appointments
Were the restrooms clean at this provider's office?
Yes, I could tell they were cleaned regularly
by
Anonymous
XXX.XXX.89.122
September 16, 2013