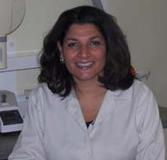 About Sonya Thomas-Webb, Dr.
Hours of Operation: Monday 9:30 am to 7:00 pm, Tuesday and Thursday 7:30 am to 4:00 pm Wednesday 8:30 am to 5:30 pm
Primary Specialty
Dentist
Practice Sonya Thomas-Webb DDS PC
Gender Female
Services
Dr. Webb owns a Cosmetic and Family Dental Practice in the Great Bridge area of Chesapeake, VA. Dr. Webb graduated from Howard University and has been in her own practice fro 15 years. She is highly trained and skilled in the field of dentistry.