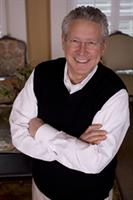 About Michael A. Smith, DDS
Michael A. Smith practices as a dentist in Germantown, Tennessee (TN). Dr. Smith and his courteous staff are dedicated to providing superior dental care in a family-friendly environment. Dr. Smith has been serving the Memphis area for over 30 years, creating beautiful smiles one patient at a time. He provides both general and cosmetic dentistry in Germantown, Tennessee (TN), and always keeps patient comfort as his top priority. Dr. Smith's extensive education and training have allowed him to master the most advanced dental technologies and techniques.

Those seeking a caring, compassionate dentist in Germantown, Tennessee (TN) and the greater Memphis area should contact the offices of Dr. Michael A. Smith and set up an appointment today.
Primary Specialty
Dentist
Practice Michael A. Smith DDS
Gender Male
Education University of Tennessee Dental College
Staff Carolyn Walter, RDH
Ruth Rude, RDH

Nina Bach, CDA
Mary Marx, CDA

Front Desk:
Leah Connell
Sheryl Ramey
Affiliations American Dental Association

American College of Prosthodontics

Tennessee Dental Association

Memphis Dental Society

Dental Organization for Conscious Sedation
Services As a leading dentist in Germantown, Tennessee (TN), Dr. Michael A. Smith offers the most current dental services available. His state-of-the-art practice provides CEREC crowns, allowing patients to get in and out and restore their smile in just one day. Those in need of restoration or cosmetic dentistry in Germantown, Tennessee (TN) can benefit from Dr. Smith's veneers, teeth whitening and precise dental implant placement using a 3-D cone beam scanner. He provides cosmetic and full mouth reconstruction as well as Smile Makeovers in Germantown, Tennessee (TN).

Dr. Smith also offers general dentistry in Germantown, Tennessee (TN), providing exams, cleanings, cancer screenings, home care instruction and dental hygiene care. Please call Dr. Michael A. Smith for a highly qualified dentist in Germantown, Tennessee (TN) and the greater Memphis area.
Consumer Feedback
View all

28

Reviews
Add a Review
Recent Reviews
They've never used foul language, which has bothered me at some of the other places I've been too. They always make an extra effort to be polite and courteous. They've never been late to any of my appointments. I've even showed up early sometimes and they've always been ready and prepared. The restrooms at this office were spotless. It smelled amazing in there and looked immaculate. They keep the restrooms well-stocked here, and not just with the basics. There is mouthwash, lotion and other amenities. You can tell they want their clients to be as comfortable as possible. Their staff is the most friendly, welcoming staff I've ever dealt with. They are so warm and professional, and make the whole experience that much better.
by
Ann Lowe
XXX.XXX.16.200
November 16, 2012
Did this dentist practice good oral hygiene?
Yes, I could tell they practiced good oral hygiene
by
Anonymous
XXX.XXX.191.200
October 01, 2012
They paid close attention to me and all of my questions were answered. Their staff is very friendly and professional. I was very satisfied with my visit. They were helpful and I left feeling encouraged.
by
Anonymous
XXX.XXX.0.14
September 17, 2012