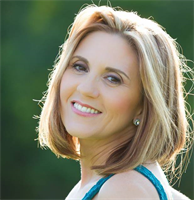 About Lori Cockley, DDS
East Berlin Smiles would love the opportunity to show you what truly exceptional dental care is all about. Our goal is to provide our patients with care that lasts a lifetime, and we are always very happy to have new patients become part of our family. Our entire team has received special training in providing comfortable, quality dental care, and we love what we do!
We welcome the opportunity to provide your routine care, and we strive to treat emergencies the same day. Proudly serving the communities of Lake Meade, Abbottstown, Thomasville, Spring Grove, Dillsburg, Hanover, New Oxford, York Springs, Wellsville, and Hampton.
Primary Specialty
Dentist
Practice East Berlin Smiles
Gender Female
Years In Practice 12
Education University of Maryland Dental School, Baltimore College of Dental Surgery
Staff Friendly, caring, highly trained staff make you feel right at home.
Affiliations Academy of General Dentistry, American Academy of Cosmetic Dentistry, Academy of Comprehensive Acesthetics, American Dental Association, Pennsylvania Dental Association, Hanover-Gettysburg Dental Society.
Certification Fellowship in the Academy of General Dentistry 2010, Harrisburg Magazine's list of Top Dentists 2008, 2009, 2010
Services Specializing in premier cosmetic and family dentistry. Serving East Berlin and surrounding communities.
(general & family dentistry, crowns, veneers, fillings, dentures, implants, emergencies, children's dentistry, botox, Juvederm dermal fillers, teeth cleanings, periodontal treatment and gum disease, invisible braces, night guards, NTI, Durathins noprep veneers, cosmetic dentistry, teeth whitening, laser dentistry, spa dentistry)
Consumer Feedback
View all

17

Reviews
Add a Review
Recent Reviews
They offer the best pricing I've ever seen. I couldn't believe how little I ended up having to pay. Before they even scheduled my treatment, they went over in detail all their different payment plans and exactly how much my procedure would cost. It was nice knowing exactly how much I was going to have to pay beforehand. I thought the staff was amazing; they were so friendly and helpful, and made sure I felt welcome there. When I left my appointment, my mouth felt cleaner than it's ever felt. They did such a fantastic job. I've never seen a dental office that cares about their patients more than they do. They've never pressured me to get dental procedures I don't need, and they always have my best interest in mind.
by
Michele
XXX.XXX.254.91
February 13, 2014
I was worried that I was going to be in a lot of pain when I left my appointment, but I wasn't at all. I felt absolutely fantastic and my mouth felt very clean. They go out of their way to make everyone feel equally respected and cared for. I've seen client favoritism at some of the other places I've been, and I really appreciate the extra effort they make to avoid that here. I am going to refer everyone I know here. I absolutely love this place. I don't think I have ever been put on hold here for a long time and am so impressed with how quickly all of my questions are answered. There's nothing worse than having to wait on hold for a half an hour just to get someone to talk to you. They always have an immediate answer for me when I call with a question. They would never try to get me to make an appointment unless I really needed one.
by
Anonymous
XXX.XXX.251.167
April 29, 2013
Just as a side note, I was very impressed with how conveniently located this business was and how close it was to other shopping centers. It was so easy to find, I didn't have any trouble at all. They are completely committed to helping me as long as it takes to find the best solution. I never have to worry that they'll back out or give up if a solution isn't reached immediately, which has been a problem for me at other places. They really go above and beyond to make me feel special. I've never been anywhere that seems to care more about their clients than here. They were so kind and attentive to me. I didn't have to worry about them arguing with me, or contradicting what I had to say, which has been a problem for me at other places. My teeth cleanings have always been very comfortable, and I've never experienced any pain. They always go above and beyond to make sure I'm relaxed.