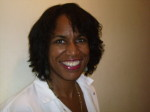 About Dawna Jones, MD
Dr. Dawna Jones is an OBGYN in Hanover, Massachusetts (MA), practicing at Bella Natural Health. She employs an integrated approach to medicine, using combined homeopathic, naturopathic and allopathic principles. Dr. Jones favors this methodology because it allows healing and reconnecting with homeostasis of the body, allowing for preventive care, healing and optimal health. She has had many successes in treating some chronic illnesses as well as assisting patients in preventative strategies for their health.

Those seeking a holistic OBGYN in Hanover, Massachusetts (MA) should contact Dr. Dawna Jones at Bella Natural Health today.

Primary Specialty
OBGYN
Practice Bella Natural Health, Inc
Gender Female
Years In Practice 26
Education Tufts University School Of Medicine, Boston Ma 02111
Training New School of Homeopathy, Cambridge, MA.
Staff Dawna L. Jones MD FACOG
Jackie Bell, European Thermography,
Barabra Coffey, Classical Homeopathy
Affiliations American College of OB/GYN
Certification Board Certified in OB/GYN
Services Dr. Dawna Jones, holistic OBGYN in Hanover, Massachusetts (MA), treats a wide range of womans health issues, including hormone imbalances, PMS, chronic fatigue, osteoporosis, libido concerns, weight management and breast health. She specializes in bioidentcial hormones and solutions for menopause and is an established local medical expert on natural therapies for menopause. Patients can also receive nutritional and weight loss counseling, saliva or hormone testing, and telephone consults from Dr. Jones should they wish.

If in need of an OBGYN in Hanover, Massachusetts (MA), schedule an appointment with Dr. Dawna Jones today.

Additional Services Holistic Care
Consumer Feedback
View all

121

Reviews
Add a Review
Recent Reviews
How would you rate your experience with this provider?
The best
Does this OBGYN have a good reminder system about yearly appointments?
Great
Does the OBGYN's staff maintain a professional appearance?
Absolutely
Does this provider treat their staff well?
Extremely well
Was the provider's staff helpful and knowledgeable?
Yes
by
Anonymous
XXX.XXX.153.151
July 08, 2014
Do you think this provider would be willing to pursue advice from other professionals if they run into a snag in your treatment?
No
Would you recommend this OBGYN to others?
Absolutely Not
Did this provider listen to your input and concerns?
Somewhat
Did you feel that your visit with the provider was time well spent?
No
Was this provider's office clean?
Mostly yes
by
Joanne Gold
XXX.XXX.138.125
May 20, 2014
Does this provider return your phone calls?
Yes
Was this provider thorough in discussing the risks and benefits of your treatment options?
Definitely
Were the restrooms well-stocked with women's needs in this OBGYN office?
Absolutely
Would you refer this OBGYN to another woman friend or family member?
Definitely
Was this provider's staff friendly?
Yes
by
Anonymous
XXX.XXX.120.180
April 16, 2014