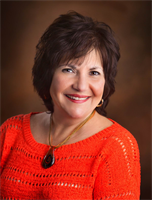 About Jean Couchman, M.A., FAAA, Audiologist / Hearing Aid Specialist
Hearing Solutions, PLLC is an audiology private practice. We specialize in hearing exams for all ages, hearing aid consultation with the audiologist to determine the best technology and management of your hearing loss. With 32 years of experience, you will receive the most professional care for your specific needs. Our technology options are the highest quality with prices to fit your budget. You will receive exceptional customer service for adjustment, maintenance, and repair of your devices included with your purchase to achieve better understanding in noise and clarity with discreet comfort.

Why wait, schedule an appointment for a hearing test today.
Primary Specialty
Audiologist
Practice Hearing Solutions, PLLC
Gender Female
Years In Practice 36
Education 1977 State University of New York at Buffalo
BA in Communicative Disorders and Sciences

1979 University of Akron, Akron Ohio
MA in Audiology


Training Varied experience working at Richmond Children's Hospital, a Physical Rehabilitation Facility, and 14 years at a large Ear, Nose and Throat Physician Practice in Richmond.
Staff Lori Proffitt, Patient Coordinator
Affiliations Member of the BAMM Lion's Club







Certification ASHA Certificate of Clinical Competence in Audiology
Founding Fellow of the American Academy of Audiology
American Academy of Audiology Board Certification
VA State Licensure: Audiologist
VA State Licensure: Hearing Aid Specialist
Payment Options Cash
Check
Visa
Mastercard
American Express
Services Hearing Examinations for Adults and Pediatrics
Live Hearing Demonstration of New Technology
All Styles: BTE, ITC, CIC, Custom Design
NEW: Invisible, Entirely in the Canal models
Premium Features and Fitting Options
Bluetooth and Wireless Phone/ TV Accessories
"Hear for You" service program with batteries included
Quality Technology, Affordable Cost
30 Day Satisfaction Guarantee
0% Financing Available
Hearing Aid Repair and Service for All Makes
Supplies and Accessories
Most Insurance and Medicare Accepted
Additional Services Hearing Aid Specialist
Consumer Feedback
View All

9

Reviews
Add a Review
Recent Reviews
I had an appointment with Jean Couchman today to check my hearing and possilbly obtain hearing aids. She was most helpful and professional. She was very pleasant and optimistic and took time to test
by
John Kent
xxx.xxx.82.148
February 11, 2015
Recent Polls
Did you leave the office feeling satisfied with your visit?
Yes
by
Anonymous
xxx.xxx.200.129
March 17, 2014
Did this audiologist answer all of your questions?
Yes
by
Anonymous
xxx.xxx.89.100
January 07, 2014
Add a Review