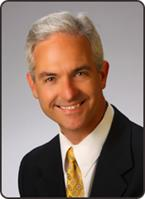 About James Burson, MD
Dr. James Burson is a board certified physician specializing in disorders of the nose, ears, and throat. After practicing for fifteen years with a multispecialty clinic in Newnan, Georgia, Dr. Burson joins the ENT Institute to lead our new office in Peachtree City, Georgia.

Dr. Burson is a native of Carrollton, Ga. where he attended Carrollton High School. He graduated cum laude with a bachelor of science degree in pre-medicine from Davidson College in 1986. At Davidson he was a member of Phi Beta Kappa and was recognized as a Distinguished Military Graduate. Dr Burson earned his medical degree from Emory University School of Medicine in 1990. He completed his otolaryngology internship and residency at the Emory University Affiliated Hospitals, including Grady Memorial Hospital, in 1995. During his residency he worked with Dr. Jeffrey Gallups, founder and medical director of the ENT Institute, as well as Mr. Keevil Helmly, physician assistant. Together they consulted on the many diverse and challenging cases they encountered in the Grady ENT clinics, the Grady emergency rooms, and hospital wards. While at Emory, Dr Burson also gained extensive experience in endoscopic nasal and sinus surgery, as well as head and neck surgery in both adult and pediatric patients.

In his practice, Dr. Burson has continued to have a special interest in the medical and surgical management of nasal and sinus disorders as well as pediatric medicine, allergy diagnosis and treatment, and disorders of the ear, including hearing loss and vertigo. Dr. Burson has been recognized as a "Top Doc" of otolaryngology in Coweta County by Lifestyle Magazine for multiple years. Currently, he is chief of surgery at Piedmont-Newnan hospital. He is a member of the American Academy of Otolaryngology-Head and Neck Surgery, the Georgia Society of Otolaryngology, and Medical Association of Georgia and the Metro Atlanta Otolaryngology Society.

Dr. Burson and his wife Karen reside in Newnan, Georgia. He is an active member of his community and church.

Along with the other physicians at the ENT Institute, Dr. Burson believes in a multidisciplinary approach to achieve superior outcomes for his patients. His goal is to provide the highest quality care with state of the art equipment, technology, and current training in his field.
Primary Specialty
ENT
Practice ENT Institutre
Education Emory Univ Sch Of Med, Atlanta Ga 30322
Training Emory Univ Sch Of Med, Otolaryngology; Emory Univ Sch Of Med, General Surgery
Services James Burson, MD provides otolaryngology services in Peachtree City, GA.

Please call ENT Institutre at (770) 810-7266 to schedule an appointment in Peachtree City, GA or to get more information.
Consumer Feedback
View All

44

Reviews
Add a Review
Recent Reviews
Please enter your review here.
While Dr. Burson is a very good doctor, my issue is more ethical in nature. While in his office for a routine office consultation, he opted to use a small handheld device (a nasal scope) to take a de
by
Architect44
xxx.xxx.30.97
January 09, 2013
Recent Polls
Was this doctor friendly?
Yes
by
Anonymous
xxx.xxx.242.131
June 24, 2014
Did this doctor answer all of your questions?
Every question I had was answered thoroughly
by
Anonymous
xxx.xxx.153.150
May 09, 2014
Add a Review