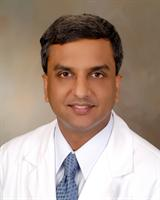 About Sunil Gupta, MD
locations in wesley chapel, lakeland and zephyrhills.
hospital affiliations are Florida Hospital of Zephyrhills, Pasco Regional Medical Center and University Community Hospital in Tampa.

DR GUPTA WAS VOTED SUPER DOCTOR IN 2008.
Primary Specialty
Cardiologist
Practice Premier Heart And Vascular Center
Gender Male
Education Maulana Azad Med Coll, Univ Of Delhi, New Delhi, Delhi, India
Training Jersey City Med Ctr, Cardiovascular Diseases; Lincoln Med Mntl Hlth Ctr, Internal Medicine
Services Sunil Gupta, MD provides cardiology services in Zephyrhills, FL. A cardiologist is a physician who is certified to diagnose and treat disorders of the circulatory system and the cardiovascular system — the heart, arteries and veins.

To learn more, or to make an appointment with Premier Heart And Vascular Center in Zephyrhills, FL, please call (813) 788-1400 for more information.