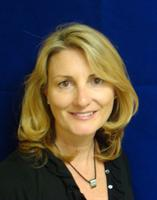 About Suzanne McCormick, DDS, OMS, MS
Suzanne McCormick, DDS, OMS, MS practices as an Oral Surgeon in Encinitas, CA.
Primary Specialty
Oral Surgeon
Practice McCormick Suzanne U Ms Dds
Gender Female
Services Suzanne McCormick, DDS, OMS, MS is an Oral Surgeon located in Encinitas, CA. An Oral Surgeon is trained to diagnose, treat, and prevent diseases of the gums, teeth, and jaw. They can provide dental implants, wisdom tooth removal, jaw surgery, orthognathic surgery, tumor resection, revision procedures for TMJ, anatomical modeling, oral sedation and Rembrandt whitening.

Please call Suzanne McCormick, DDS, OMS, MS at (760) 753-5300 to schedule an appointment in Encinitas, CA or to get more information.
Consumer Feedback
View all Reviews
Add a Review
Recent Reviews
They were by far one of the best I've ever seen in their field. It was obvious that they've been exceeding their clients' expectations for many years. I was completely at ease during my appointment here. They went to great lengths to make sure I was completely relaxed and comfortable the entire time. The office was very easy to locate. I didn't have any trouble finding it at all. The chairs in the waiting room were very comfortable and easy to relax in while I waited for my appointment. Their prices were very fair. The level of care you get for the price is outstanding.
by
Pam Schwartz
XXX.XXX.0.23
February 09, 2013