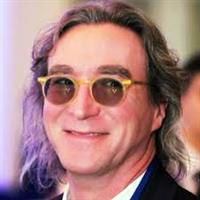 About Brian Novack, MD
Dr. Brian H. Novack graduated from the McGill University Faculty of Medicine, Montreal, Canada in 1980. He works in Beverly Hills, CA and specializes in Plastic Surgery. Dr. Novack is affiliated with Cedars-Sinai Medical Center.
Primary Specialty
Cosmetic Surgeon
Practice Beverly Hills Med Ctr
Education Mc Gill Univ, Fac Of Med, Montreal, Que, Canada
Services Brian Novack, MD offers cosmetic surgery at 414 N Camden Dr. 1010, Beverly Hills, CA 90210. Cosmetic Surgeons and plastic surgeons enhance or improve parts of the human body through surgery.

Cosmetic surgery or plastic surgery in Beverly Hills, CA may be able to improve or refine physical features through a combination of surgical or minimally invasive cosmetic enhancement procedures.

The most common procedures typically offered by cosmetic surgeons in Beverly Hills, CA are: breast augmentation, breast lift, breast implants, liposucton, abdominoplasty (tummy tuck), botox injections, breast reduction, nose job, face lift, brow lift, neck lift, lunch time procedures, chemical peels, eyelid surgery, laser skin resurfacing and microdermabrasion.

To make an appointment with Beverly Hills Med Ctr in Beverly Hills, CA, Please call (310) 888-8818 for more information.
Consumer Feedback
View All

6

Reviews
Add a Review
Recent Reviews
I have very little body fat and have maintained a stable weight over my 40 years. I have never smoked, do not drink alcohol, do not use prescription medications and do not sun bathe. I maintain a lo
Recent Polls
Are you satisfied with your results?
Yes! I couldn't be happier!
by
Anonymous
xxx.xxx.144.97
January 27, 2014
Were you able to get answers to simple questions from this provider without scheduling an appointment?
Not at all! I had to schedule an appointment for absolutely everything!
by
Anonymous
xxx.xxx.73.240
June 18, 2013
Add a Review