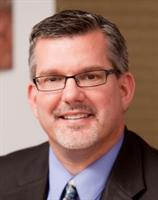 About Todd M Willcox, MD
Todd Willcox, MD, is a board-certified plastic surgeon who specializes in cosmetic and reconstructive surgery. He has completed extensive training in both plastic surgery and general surgery from the prestigious Mayo Clinic and has passed the rigorous board examinations from the American Board of Plastic Surgery and American Board of Surgery.

Dr. Willcox grew up in the northwest and went to medical school at Oregon Health & Sciences University where he was a member of the exclusive Alpha Omega Alpha Honor Society. He completed two separate surgical residencies in general and plastic surgery at the Mayo Clinic before returning to Washington to begin his practice. He has a long history with the Franciscan medical system serving as medical director of the St. Joseph Burn Center and Franciscan Wound Care Center and recently joined the Franciscan Medical Group in July of 2009.


Dr. Willcox has extensive training in latest techniques of cosmetic surgery including facial rejuvenation, eyelid surgery, brow lifting, breast augmentation, breast lifting, liposuction and tummy tucks. He also offers nonsurgical facial enhancement with injectable fillers and Botox. Dr. Willcox has a special interest in breast surgery and dedicates a significant portion of his practice to breast reconstruction for patients suffering from breast cancer.


Dr. Willcoxs philosophy is to provide his patients with the highest standard of care while maintaining a bedside manner that makes his patients feel comfortable and important. When you come see Dr. Willcox for a consult, he will take all the time that is necessary to listen to your concerns and desires. He will carefully outline and explain all the possible treatment options and help you decide what is best for you. In Dr. Willcoxs office, the patient always comes first.

Primary Specialty
Plastic Surgeon
Practice Franciscan Plastic Surgery
Gender Male
Services Todd M Willcox, MD offers plastic surgery at 11311 Bridgeport Way, SW #309, Lakewood, WA 98499. Todd M Willcox, MD may be able to perform enhancement, anti-aging, and reconstructive surgeries for patients seeking to improve their natural features or correct medical problems.

As a provider of plastic surgery in Lakewood, WA, Todd M Willcox, MD likely offers both surgical and minimally invasive cosmetic procedures to enhance or correct physical features.

The most common procedures a plastic surgeon in Lakewood, WA usually provides include breast augmentation and reduction, tumor surgery, microdermabrasion and face lifts.

To make an appointment with a Plastic Surgeon in Lakewood, WA, call Todd M Willcox, MD at (253) 985-6630 for more information.
Consumer Feedback
View All

18

Reviews
Add a Review
Recent Reviews
Dr. Wilcox is the best doctor around. Seriously. I got a breast reduction and a tummy tuck. I'm insanely happy with the results because they actually turned out better than I expected. With the probl
by
Brittney
xxx.xxx.139.108
November 24, 2015
Dr. Todd Wilcox did an amazing job on my 'nipple sparing' double mastectomy. It's a frightening process, especially if you are fond of the 'sisters' God blessed you with. Dr. Wilcox, was professional,
by
Lisa-Marie
xxx.xxx.108.55
October 08, 2014
Recent Polls
Did you leave the office feeling satisfied with your visit?
Completely!
by
Anonymous
xxx.xxx.48.40
April 25, 2014
Was this provider's staff friendly?
Yes
by
Anonymous
xxx.xxx.131.221
May 14, 2013
Add a Review