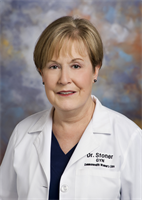 http://chyrel-e-stoner-l.qualitypeople.com/
About Chyrel E Stoner, MD
Chyrel E Stoner, MD practices as an OBGYN in GREENVILLE, SC.
Primary Specialty
OBGYN
Practice Commonwealth Women's Care
Gender Female
Services Chyrel E Stoner, MD offers OBGYN services in GREENVILLE, SC at 135 COMMONWEALTH DRIVE SUITE 230, GREENVILLE, SC 29615. Obstetricians & Gynecologists (OBGYN) specialize in female reproductive health issues as well as gynecological health issues.

To learn more about OBGYN services, or to make an appointment with Commonwealth Women's Care in GREENVILLE, SC, please call (864) 365-0250.
Consumer Feedback
View All Reviews
Add a Review
Recent Reviews
They don't really take that extra step to make me feel special. I'm just another client to them. I felt very safe in their care. I definitely trust them.... Read more