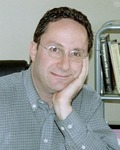 About David Moyerman
David Moyerman practices as a Psychologist in Columbus, GA.
Primary Specialty
Psychologist
Services David Moyerman is a Psychologist office located in Columbus, GA. A psychologist focuses on the evaluation, prevention, diagnosis, and treatment of mental, emotional and behavioral health issues. A clinical psychologist uses psychotherapy and other counseling skills to improve emotional and mental health.

Please call David Moyerman at (706) 317-2000 to schedule an appointment in Columbus, GA or to get more information.