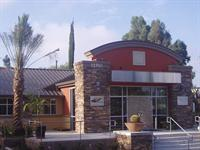 About Calvin Whang, DDS
Our luxuriously appointed dental spa provides the most up to date, state of the art equipment available, while maintaining a relaxing Zen like atmosphere.

We are equipped with Cerec single appointment restorations equipment, 3D Cone Beam X-rays and Zoom whitening. Dr. Whang specializes in implant placement and restoration as well as all prothodontic treatments. We are also a preferred provider of Invisalign orthodontic treatments.
Primary Specialty
Dentist
Practice Bella Faccia Dental Spa
Gender Male
Services Calvin Whang, DDS is a dentist/dental office located in Poway, CA 92064. A dentist is trained to diagnose, treat, and prevent diseases of the gums, teeth, and jaw.

Please call Calvin Whang, DDS at (858) 487-8090 to schedule an appointment in Poway, CA or get more information.