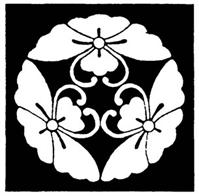 About Maya Vajra, L.Ac.
Offering gentle, effective acupuncture services to Seattle and the surrounding area. Specializing in the treatment of pain, repetitive strain injuries, car accidents and sports injuries, digestive disorders, stress, nervous system challenges and personal transitions. Curiosity is always welcome.
Primary Specialty
Acupuncturist
Practice Vajra Acupuncture & Eclectic Energy Work
Gender Female
Years In Practice 14
Education Northwest Institute of Acupuncture & Oriental Medicine
Certification Master of Acupuncture degree from NIAOM, Seattle WA 2002
NCCAOM Board Certified
WA State Licensed
NADA Certified Acupuncture Detox Specialist

Services Maya Vajra, L.Ac. is an Acupuncturist or Acupuncture office in Seattle, WA. Call Vajra Acupuncture & Eclectic Energy Work at (206) 300-1530 for a detailed description of the services offered.

Acupuncturist like Maya Vajra, L.Ac. offer services that often include facial renewal acupuncture, cupping, moxibustion, Gua Sha, Zen Shiatsu, Chinese herbal formula, herbal medicine, smoking cessation and Traditional Chinese Medicine (TCM). Talk to the staff at Vajra Acupuncture & Eclectic Energy Work for information about your acupuncture needs in Seattle, WA.
Consumer Feedback
View All Reviews
Add a Review
Recent Polls
Would you refer this acupuncturist to your friends or family?
Yes.
by
Jackie Votava
xxx.xxx.69.62
December 29, 2012