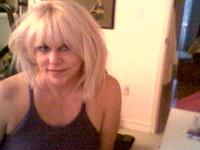 About L.M.T.
Jeanie has over 23 years of Massage Therapy experience. She attended Massage School in Ruidoso ,New Mexico.
Jeanie specializes in Deep Tissue , Prenatal and Hot Stone Massage.
Jeanie also has over 35 years of experience doing skin care.
Primary Specialty
Massage Therapist
Practice Jeannie Proctor Registered Massage Therapist
Gender Female
Services L.M.T. is a Massage Therapist in El Paso, TX. A Massage Therapist uses massage to treat patients. A massage therapist needs a license to practice, which can be obtained after a training program. Massage therapists can work for a spa, clinic, or in private practice.

Please call L.M.T. at (915) 526-1155 to schedule an appointment in El Paso, TX or to get more information.