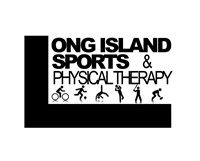 Nearby Specialists - Call Now sponsored
About Long Island Sports & Physical Therapy
Physical Therapy Hours
Monday through Friday
8am - 8 pm


Physical Therapy
Acupuncture
Pain Management
EMGs

Primary Specialty
Physical Therapist
Practice Long Island Sports & Physical Therapy
Services Long Island Sports & Physical Therapy is a Physical Therapist/Physical Therapy office located in Garden City, NY 11535. A Physical Therapist is trained to evaluate a patient's need for physical intervention services and to provide such physical intervention and treatment to help the patient recover mobility that has been diminished for some reason. Possible causes for loss of mobility are sports injuries, auto accidents, work-related accidents, post-operative surgeries, falls, and strokes. A Physical Therapist's goal when providing treatment is to greatly improve mobility and range of motion for the affected area.

Please call Long Island Sports & Physical Therapy at (516) 227-5344 to schedule an appointment in Garden City, NY or to get more information.
Additional Services Sports Medicine, Orthopedics, Acupuncture, Pain Management, Xrays, EMGs
Consumer Feedback
View All

16

Reviews
Add a Review
Recent Reviews
Fantastic staff, very caring and always looking for ways to get you better. Great flexibility with scheduling !
I HAVE BEEN A PATIENT IN THE LATE 90'S AND MY SON WAS A PATIENT IN 2008/2009. WHAT A TEAM. THEY WERE GREAT. I DON'T KNOW WHAT WE WOULD HAVE DONE WITH OUT THEM. GREAT! GREAT! GREAT!
by
MICHAEL MORTELLARO
xxx.xxx.159.254
April 06, 2012
Recent Polls
Did this provider answer all of your questions?
Every question I had was answered thoroughly
by
Anonymous
xxx.xxx.231.201
November 05, 2013
Is this provider easy to reach in an emergency?
Absolutely! I can always count on them
by
LBlasso
xxx.xxx.113.140
October 30, 2013
Add a Review