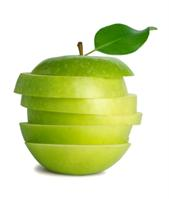 About Nutrition Sense
Kerry Green is a Registered Dietician in Boerne, TX, with over 17 years of experience teaching clients how to make small, gradual lifestyle changes that will produce long-lasting results. Kerry helps busy individuals and families restore their energy and vitality while improving diet and overall health. She offers very specific and individualized nutrition plans to each client, looking at all factors and underlying health conditions in their life. Kerry's affordable family meal plans and nutrition classes teach her clients how to eat healthier and how to balance life's nutritional challenges. Kerry also works with individuals recently diagnosed with diabetes and kidney disease. She helps young children and adults with diabetes find preventive measures to improve their health before their condition becomes worse. Kerry partners with clients, creating a wellness plan that will help them lose weight, have more energy, and feel their very best.

To schedule a personal consultation with Kerry Green, dietician in Boerne, TX, call (210) 415-0165 today.

Primary Specialty
Dietitian - Nutritionist
Practice Nutrition Sense
Payment Options
Cash/check payment preferred
Services As a dietician in Boerne, TX, Kerry Green is passionate about health and nutrition and helping her clients reach their weight loss and wellness goals. Her individualized family meal plans and nutritional classes give clients the tools they need to take charge of their health, maintain permanent weight loss, and achieve optimal health. Kerry has helped many individuals struggling with high cholesterol, high blood pressure, diabetes, or weight loss issues find a healthier way to live their life and improve their well-being. Live longer, have more energy, feel better, look great and enjoy life. Take the first step by calling Kerry Green today.

Consumer Feedback
View All

4

Reviews
Add a Review
Recent Reviews
Kerry made sure every single question I had was answered, and is always available if I think of any more questions I want answered. She is so warm and professional, and she made the whole experience t
by
happyclient
xxx.xxx.193.28
April 18, 2012
Recent Polls
Did this provider spend time asking questions and listening to you?
Definitely
by
Anonymous
xxx.xxx.97.112
April 14, 2014
Is this provider's business conveniently located?
Yes, it is very conveniently located
by
Anonymous
xxx.xxx.90.44
September 10, 2013
Add a Review