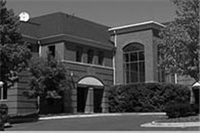 More Nearby
About Kevin Reiman
The chiropractors and physical therapists at the Universal Health & Wellness Center of Manassas VA provide state-of-the-art chiropractic and physical therapy treatments. We specialize in auto accident treatment, post surgical care, sports medicine, and workers compensation injuries. With same day, no insurance needed appointments, and flexible hours, we have the top chiropractors in Manassas VA.
Primary Specialty
Chiropractor
Practice Universal Health & Wellness Center
Years In Practice 18
Services Kevin Reiman practices at 7806 Sudley Rd #205, Manassas, VA 20109. Chiropractors diagnose and treat common spinal misalignments that can occur from lifestyle or injuries causing pain, discomfort and degenerative conditions.

Kevin Reiman may be able to treat; back pain, sciatica, neck pain, shoulder pain, headaches, sports injuries, and auto accident injuries.

To learn more, or to make an appointment with Kevin Reiman in Manassas, VA, please call (703) 366-3199 for more information.
Additional Services Physical Therapy, Sports Medicine
Consumer Feedback
View all Reviews
Add a Review
Recent Reviews
Not only did I have no more pain after my adjustment, but I felt great afterward. I definitely saw a huge difference. They paid close attention to me and all of my questions were answered. Their staff is very friendly and professional.
by
Anonymous
XXX.XXX.156.240
July 06, 2012