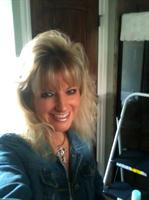 About DR KAY ARTHUR, DC
DR. L. KAY ARTHUR HAS BEEN TREATING PATIENTS IN TEXAS AND OKLAHOMA THE WAY SHE WOULD LIKE TO BE TREATED HERSELF, FOR OVER 20 YEARS THROUGH UNIQUE GENTLE UPPER CERVICAL TECHNIQUES OF NUCCA, GROSTIC, ORTHOSPINOLOGY, ACTIVATOR, ACUPUNCTURE, AURICULOTHERAPY, WEIGHT LOSS STAPLES, AND NUTRITIONAL COUNSELING. IF YOU LOOKING FOR A NEW APOROACH THAT IS LESS INVASIVE AND MORE EFFECTIVE, BY A SYMPATHETIC DOCTOR WHO'S WILLING TO "REALLY" LISTEN TO YOU , THEN GIVE US A CALL TODAY AT (405)379-3888. WE ALSO OFFER ELECTRIC MUSCLE STIMULATION, ULTRA SOUND, MYOFASCIAL RELEASE, DEEP TISSUE TRIGGER POINT MASSAGE, THERAPUETIC MUSCLE STIM, AURICILOTHERAPY, WEIGHT LOSS EAR STAPLES, WEIGHT LOSS AND SMOKING CESSATION TREATMENTS, HERBS, VITAMINS, AND HOMEOPATHIC REMEDIES.
Primary Specialty
Chiropractor
Practice Arthur Chiropractic & Acupuncture
Gender Female
Years In Practice 23
Education PARKER COLLEGE OF CHIROPRACTIC
TULSA AURICULOTHERAPY
PARKER ACUPUNCTURE MERIDIAN THERAPY

Training NUCCA CERTIFIED,
ORTHOSPINOLOGY ADVANCED CERTIFIED, ACUPUNCTURE MERIDIAN THERAPY,
DEEP TISSUE MASSAGE CERTIFIED,
MYOFASCIAL REALESE CERTIFIED,
DIVERSIFIED,
ACTIVATOR,
GONSTEAD,
THOMPSON, TOGGLE,
CRANIAL SACRAL
Staff Barney Arthur, Office Manager
Katy Arthur, CA
Cody Arthur, CA,CMT
Affiliations EUFAULA CHAMBER OF COMMERCE
CHECOTAH CHAMBER OF COMMERCE
L. E. A.
OKLAHOMA CHIROPRACTIC ASSOCIATION
WOMEN'S CHIROPRACTIC ASSOCIATION
WHO'S WHO OF PROFESSIONALS
AUCCO
NUCCA

Certification NATIONAL CHIROPRACTIC BOARD CERTIFIED
OKLAHOMA CHIROPRACTIC BOARD CERTIFIED
TEXAS CHIROPRACTIC BOARD CERTIFIED
NUCCA CERTIFIED
ORTHOSPINOLOGY CERTIFIED
AURICULOTHERAPY CERTIFIED
ACUPUNCTURE MERIDIAN THERAPY CERTIFIED
Services NUCCA
GROSTIC
ORTHOSPINOLOGY
ACUPUNCTURE
MASSAGE
WEIGHT LOSS EAR STAPLES
SMOKING ADDICTION
AURICULOTHERAPY
MUSCLE STRENGTHENING EXERCISES
BACK, NECK, KNEE AND WRIST SUPPORTS
VITAMINS, HERBS, HOMEOPATHICS
TREAT ANY AGE PATIENTS FROM
NEWBORNS, CHILDREN, TEENS, ADULTS, AND SENIOR CITIZENS, ATHLETES, SPORTS INJURIES, AND RODEO PROFESSIONALS

CHIROPRACTIC HELPS REMOVE NERVE INTERFERENCE FROM YOUR SPINAL NERVES AND RESTORES NORMAL FUNCTION. IT ALSO REDUCES PAIN, SWELLING, AND INFLAMATION, SPEEDS THE HEALING PROCESS OF INJURED MUSCLES, LIGAMENTS, AND DISCS. RESTORES NORMAL RANGE OF MOTION AND HELPS YOUR BODY HEAL QUICKER. CHIROPRACTIC ALSO HELPS TO IMPROVE YOUR IMMUNE SYSTEM WHEN YOU MAINTAIN YOUR NORMAL ALIGNMENT.

MANY DIFFERENT SYMPTOMS ARE RELIEVED THROUGH REGULAR CHIROPRACTIC TREATMENTS. SOME OF THE MANY ISSUES THAT CHIROPRACTIC HELPS TREAT ARE BACK AND NECK INJURIES, PAIN, JOINT PAIN, SHOULDER, ELBOWS, WRISTS (CARPAL TUNNEL SYNDROME), HIP, KNEE, ANKLE AND FOOT INJURIES. MIGRAINES, TENSION HEADACHES, INSOMNIA, IRRITABILITY, FATIGUE, ADD, AND ADHD, STRESS, MENSTRUAL PROBLEMS, TMJ, EPILEPSY, SEIZURES, VERTIGO AND DIZZINESS, MOTION SICKNESS, NERVE PAIN, RADIATING PAIN, SCIATICA, BED WETTING AND MUCH MUCH MORE.

ACUPUNCTURE IS USED TO HELP STOP SMOKING, DRUG WITHDRAWAL SYMPTOMS, DRUG ADDICTION, WEIGHT LOSS, AND HELPS IMPROVE YOUR OVERALL HEALTH AND IMMUNE SYSTEM.
Additional Services Acupuncture, Auriculotherapy, Aromatherapy
Consumer Feedback
View All

9

Reviews
Add a Review
Recent Reviews
Absolutely amazing! She has made my headaches better than they have been in years. The whole staff is wonderful. Just a great experience all around!
by
Kim Brown
xxx.xxx.136.90
April 06, 2016
Dr. Kay and the entire staff is wonderful. I couldn't ask for a better experience!
by
Debbie S
xxx.xxx.177.82
March 01, 2016
Recent Polls
Does this provider give unbiased advice?
Absolutely! I always get sound, helpful, and completely unbiased advice!
by
Anonymous
xxx.xxx.25.110
March 12, 2013
Did they follow up with you after your appointment?
Yes, they made sure I had everything I needed!
by
Bryan Ford
xxx.xxx.163.151
December 06, 2012
Add a Review