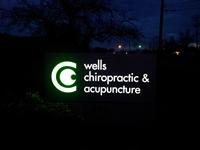 Nearby Specialists - Call Now sponsored
About Dr. Nancy Fleming
Delivering the absolute finest chiropractic care available anywhere, at any price, helping as many patients as possible to achieve optimal health.

Anticipating our patients' needs and exceeding their expectations; constantly and consistently going the extra mile to ensure our patients' needs are served.

Focusing on efficiency; simplifying all processes and procedures for our patients and keeping wait times to 5 minutes or less between treatment phases.

Educating our patients on how they, their family and friends may regain their health and, just as importantly, maintain their health.

Primary Specialty
Chiropractor
Practice Wells Chiropractic & Acupuncture
Years In Practice 27
Services Dr. Nancy Fleming practices at 314 Alamance Rd., Burlington, NC 27215. Chiropractors diagnose and treat common spinal misalignments that can occur from lifestyle or injuries causing pain, discomfort and degenerative conditions.

Dr. Nancy Fleming may be able to treat; back pain, sciatica, neck pain, shoulder pain, headaches, sports injuries, and auto accident injuries.

To learn more, or to make an appointment with Dr. Nancy Fleming in Burlington, NC, please call (336) 226-8450 for more information.
Additional Services Acupuncture & Spinal Decompression
Consumer Feedback
View All Reviews
Add a Review
Recent Reviews
WHOLLY UNPROFESSIONAL. Constantly late for appointments. Clearly her time is much more important than anyone else. She doesn't update her stuff on why she is late and the patients sit there waiting.
by
Nonya B
xxx.xxx.85.247
August 22, 2016