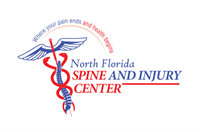 http://www.northfloridaspineandinjurycenter.com/
Nearby Specialists - Call Now
About ADAM ZECCARDI, DC
At North Florida Spine and Injury Center we pride ourselves at properly diagnosing your condition so that we can employ fast and effective treatment methods to aid in the healing process. We currently use the top research backed treatment protocols to ensure that you live pain free.

Dr. Zeccardi and his staff of licensed and fully trained professionals have been helping the people of North Florida live pain free for many years. By keeping current on the latest research and instituting proven treatment modalities we have been able to treat a wide variety of pain syndromes.

Our bodies are incredibly robust self-regulating and self-healing machines, if given the proper nourishment and environment to thrive. Our mission is to be problem focused in nature and not symptom focused. By getting to the root cause of the condition and then using the proper healing techniques, we aim to improve your overall health, wellbeing and longevity.

After graduating from the University of Maryland Dr. Zeccardi attended Palmer College of Chiropractic in Florida. He spent time in the student-outpatient clinic as a teaching assistant, earned the award for Clinical Excellence, was a Presidential Scholar, and graduated Magna Cum Laude. He has also attained Fellowship training in Acupuncture. Dr. Zeccardi's exposure to clinical research while at the University of Maryland has carried through to his professional career as a practicing Chiropractic Physician. He enjoys his free time with his lovely wife and children by living an active lifestyle and being involved with the community and Church.


Primary Specialty
Chiropractor
Practice North Florida Spine and Injury Center
Gender Male
Years In Practice 6
Education University of Maryland
Palmer College of Chiropractic
Affiliations American Chiropractic Association
Florida Chiropractic Association
Certification Fellowship in Medical Acupuncture
Services Chiropractic adjusting techniques for the spine and the extremities using the Palmer package:

• Gonstead
• Diversified
• Thompson
• Activator
• Cox Flexion Distraction
• Sacro-Occipital
• Toggle Recoil

Passive therapeutic modalities:

• Electric muscle stimulation (EMS)

* Interferential current
* Pre-modulated wave forms
* Hi-Volt

• Ice / Moist heat
• Therapeutic ultrasound
• Intersegmental traction
• Passive stretching and range of motion (ROM) exercises
• Full body vibration

On-site, state of the art digital x-ray

Active / Stability-based exercise modalities

• Specific stability based exercises for the spine and extremities
• Cardiovascular exercises
• Stationary bicycle
• Treadmill

Non-Surgical spinal decompression

Massage

Acupuncture

We will work with and / or refer to other medical specialties as necessary in order to ensure your health is properly managed in every aspect

Clinical research

Additional Services Acupuncture
Consumer Feedback
View All

2

Reviews
Add a Review
Recent Reviews
I felt very safe in their care. I definitely trust them. They've definitely given me helpful lifestyle and nutritional tips. They always want what's best for me. They have really great customer servic
Just as a side note, I was very impressed with how conveniently located this business was and how close it was to other shopping centers. It was so easy to find, I didn't have any trouble at all. I fe
Add a Review