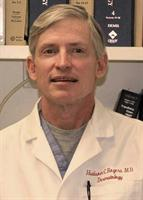 About Hudson Rogers, MD
Hudson Rogers, MD practices as a Dermatologist in Charleston, SC.Hudson Rogers, MD graduated from Med Univ Of Sc Coll Of Med, Charleston Sc 29425.
Primary Specialty
Dermatologist
Practice Trident Dermatology
Education Med Univ Of Sc Coll Of Med, Charleston Sc 29425
Training Baptist Hlth System Inc, Flexible Or Transitional Year
Services Hudson Rogers, MD provides dermatology services in Charleston, SC. A Dermatologist is trained in skin care. A dermatologist is concerned with maintaining healthy skin, nails and hair as well as diagnosing and treating skin conditions and diseases. They also correct disfigurements, blemishes and scars. You might see a dermatologist for acne, or see a dermatologist for dermatitis.

Please call Hudson Rogers, MD at (843) 797-3960 to schedule an appointment in Charleston, SC or call for more information.
Additional Services Mohs surgery, fellowship trained
Consumer Feedback
View All

51

Reviews
Add a Review
Recent Reviews
Dr. Rogers has been my doctor for over18 years. I trust him.
by
Ms. Lane
XXX.XXX.73.88
November 06, 2014
Please enter your review here.
Recent Polls
Would you recommend this doctor to others?
Yes
by
Anonymous
XXX.XXX.222.200
September 16, 2014